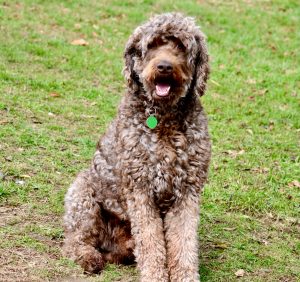 Zak walked slowly through my front door with his head down, as his previous pet parents brought in his very well-worn bed, a bag of food, and a large medley of meds.
Molly's eyes were misty as she said her good byes. This was emotionally tough for everyone involved.
I remember him when he was a young enthusiastic dog. Never have I met a gentler dog. He came from a breeder out west when he was a few years old and lived here at Berkshire Hills for a while before moving to his home with Jon. He, like most of my determined and clever males, couldn't stay here with all of the girls so he needed to go into a guardian home. We didn't want any accidental breedings.
While he was living with us, twelve years ago, I often saw Zak cheek to cheek with some guy who was repairing something around the property. Zak was a zen boy and loved nudging people with his nose to get some snuggles.
My hope for Zak at 14 years old is simply for him to feel better physically, but even more so, I want to see some joy in him.